Extensions & Renovations
Renovations don't have to be (The Block Style) stressful. A well-executed renovation or extension plan can be an exciting time for you and your family. Creaser Constructions are excited to support you on your next project!
Whether you're looking to renovate your home to sell, makeover an investment property or simply give your own home a facelift, managing timeframes and costs efficiently is always a priority.
Creaser Constructions understand that your time and money is precious. We will not only get the job done in a timely manner, but it will immediately add value to your property.
Renovations and extensions can be time consuming, expensive, and tricky to manage when you've made the decision to renovate or extend your property. Many of us don't know where to even start when searching for the right people and company to work on your upcoming project.
Creaser Constructions can transform homes and properties into beautiful and practical spaces. You'll be surprised how we can create a new look to any part of your property. You may be thinking about redesigning a pre-existing layout, or extending your home for an extra living space, bedroom, or en suite. Bathroom and kitchen renovations can add significant value to your home.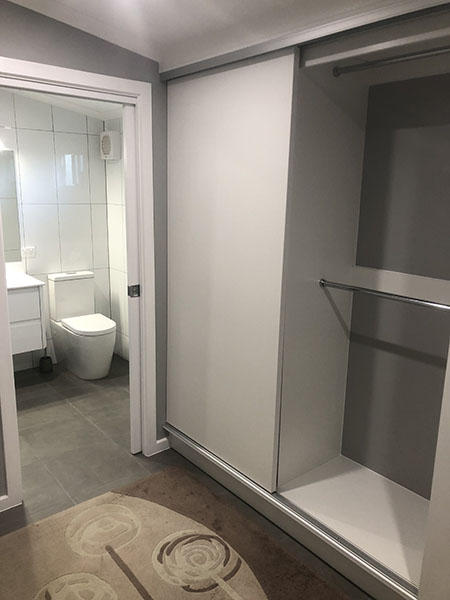 "If you look at the latest figures for 2019, then the number of approvals for major home renovations is at the highest level we've ever seen," said Shane Garrett, the chief economist at Master Builders Australia.
We understand that over the years things can change. What was once a comfortable home for you and your young family is now a constricted space that you've all outgrown. The bedrooms start to feel that little bit smaller and there is a line up for the bathroom! Something must give, and that might be giving your home a new lease on life. Not to mention, renovating or extending your home is a fantastic option if you love where you live!
If your home is in need of a little tender loving care, we're are here to help. The team at Creaser Constructions are a dedicated bunch of professionals that can offer you advice on how to maximise your spend and return for your next property project. Our team will recommend how to utilise the space and transform it into a practical, stylish asset to your home. Without the hassle and stress of moving!
You may also be surprised that a renovation project does not need to cost you an arm and a leg. Creaser Constructions will supply you with a free tailored quote for your project, based on our recommendations and your inspiration!
A good rule of thumb is to spend 2% of your home's value to add significant value to your home.
The renovations market is stronger than ever, and for good reason! There are many people wanting to improve their home so they can finally create that dream space to suit their lifestyle. There is also the older generation that is upgrading their homes to support their decreasing mobility.
The other option is renovating to resell your house or an investment property.
"Given that prices are surging in the housing market, a lot of people are choosing to fix up their own homes so they can sell quicker for a higher price and then upsize or downsize or move to somewhere new," said Melissa Cicero, chief customer officer of SocietyOne.
Adding an outdoor living feature can add significant value to your home. Along with a good looking exterior, which may mean a facelift of the facade, or new fencing. Inside the home, you might consider built in desk space, storage cupboards or shelving. Bathroom renovations are the most popular renovations we do as we can transform the old bathroom into a new modern bathroom or even add an additonal bathroom or ensuite to your home.
Whatever your renovation and/or extension project is, Creaser Constructions will keep you informed and updated every step of the way. Shaun, our Project Manager oversees all the projects Creaser Constructions work on to ensure piece of mind for all of our clients.
Find out more about other services we offer at Creaser Constructions or give Shaun a call today on 0429 116 393 for a free quote.