Excavation
Creaser Constructions has experience in all types of excavations, ground surfacing and civil works. We use top of the line equipment and a skilled team to deliver quality results.
Excavation is often required for construction and/or civil earth moving. We work with customers that require commercial earth moving, residential new builds, all the way through to the landscaping of pools.
Creaser Constructions turn complexities into realities, whilst ensuring the project is as stress free as possible. Earthworks and excavation are crucial for the preparation of laying foundations before commencing construction. Without thoughtful preparation and planning of earthworks you run a high probability of risk and delays. Creaser have strong professional connections throughout the local region of south east of South Australia including Bordertown and the Tatiara surrounds, the Limestone Coast, and the Western District of Victoria. We can work alongside other trades and sub-contractors for smart efficiency and productivity. We understand tight budgets and run each project according to the figures, minimising blowouts.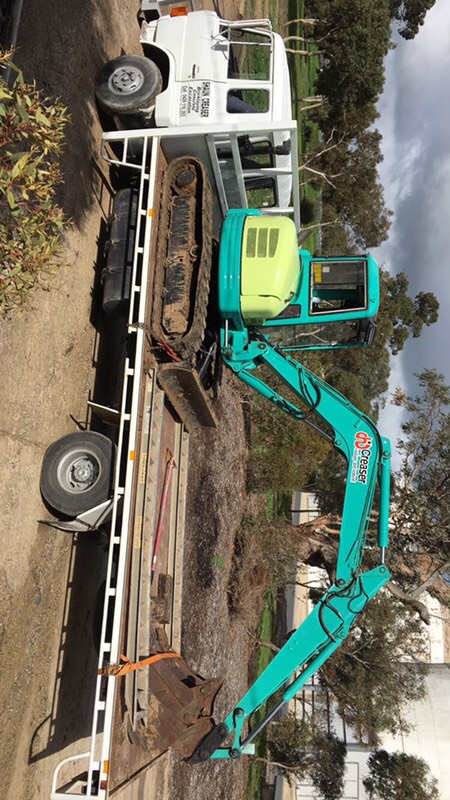 We provide a holistic approach by providing advice and recommendations for each project. We have a fleet of excavation and trenching machinery along with the skills and experience to run a smooth, functional operation. We'll explain the process, value and costs before starting each job, and keep you updated throughout each step. By keeping our customers updated and informed we provide them with peace of mind that the project runs on time and meets their expectations.
Any time you need to renovate or construct, whether it be in a residential situation, commercial building or infrastructure such as civil works, there is always an element of digging, and removal of excess soil. Any issues that might arise from removing excess soil is that it is heavy, bulky and certainly messy. You will need not only the right digging machinery but also the right vehicles to remove the dirt to another site. If you cannot use some or all the soil in your yard and gardens, we'll provide removal which will be one less thing you have to worry about. We ensure all excavation and demolition work complies with safety requirements, as well as guaranteeing neighbouring properties are protected.
Whether it's a domestic job to prepare a space for your new family home, or a large-scale industrial undertaking, we have the machinery and experience to match. It doesn't matter if you're a master builder, professional landscaper or a weekend renovator, Creaser Constructions treat all of our customers with respect, working together to complete the job at hand in-line with our expectations of speed and quality. We're proud of the connections we have with our customers, with positive feedback from homes, businesses and work sites right across the region.
Some of projects include preparing the ground for swimming pools, new homes, irrigation systems or a brand-new landscape. With our fleet of reliable vehicles and equipment, our team can take on those challenging jobs by tapping into our previous experience and knowledge.
What We Offer
Our skilled and highly experienced team can work on a large variety of earthmoving projects which include, but aren't limited to:
Rock clearing
Digging pits
Digging trenches
Installing septics
Installing irrigation systems
Installing sheep yards
Post hole digging for shed footings
Post hole digging for fence posts
Creaser Constructions project manager, Shaun, is a qualified and experienced excavator who oversees each project. Shaun and the team provide a professional, reliable service to their customers and are dedicated to completing successful outcomes for every project.
The team at Creaser Constructions have a wide range of excavation and trenching machinery with highly skilled, safe, and licensed operators. We service a broad area throughout the south east of South Australia including Bordertown and the Tatiara surrounds, the Limestone Coast, and the Western District of Victoria. Creaser Constructions Pty Ltd have a 1.9T Mini Wacker Neuson Excavator, 5.5T Yanmar Excavator and a 8T Hyundai Robex Excavator to perform most of our excavation work. Our extensive fleet of equipment and resources is utilised to shift large volumes of material productively and cost effectively.
The 1.9T is equipped with boring equipment from 300mm, 450mm, 600mm and 900mm diameter up to 2m deep. Our machines are extremely versatile, manoeuvrable and efficient, our excavators can work with tracks positioned close to a wall, next to a tree, fence, or any obstacle. They are strong, quiet, and reliable.
For all your excavation needs contact Shaun at Creaser Constructions.
We are committed to providing a quality service to our clients and developing long term relationships to ensure the best outcomes for our clients, and our company. We provide our clients with a wide range of services. Get in touch today to learn more about what we can offer you and to receive your obligation free quote.